Smelly Carpet?
The Carpet Machine Solution
Use in your carpet cleaning machine to eliminate carpet stains and odors. Can also be used at full strength for spot treatments if needed.
Removes Carpet Stains & Odors
Use in any Carpet Machine
Spot Treatment Safe
About This Product
Ingredients
DEIONIZED WATER, BIOKORE™ (PLANT-BASED SURFACTANT), BIODEGRADEABLE MOLECULAR COMPLEX (MINERAL-BASED DEODORIZER), PLANT-BASED FRAGRANCE
Use
Use in any carpet cleaning machine to eliminate pet stains and odors that may cover a large area. Simply pour the product into your machine's water tank for a whole new level of deep cleaning and deodorizing.
Great For
Breaking down stains and eliminating odors at the molecular level.
Removes: urine, feces, vomit, mud & more
Safe Surfaces: carpet, rugs and any other water-safe surface
Not Recommended For: natural surfaces such as wool, leather and unsealed wood
Available Size(s): 64oz


What People Have to Say
Customer Reviews
Write a Review
Ask a Question
05/06/2020
Julie C.
United States
Totally Awesome!
I had my doubts this would get old dog urine stains out of my carpet. I was totally amazed! Looks like my carpet was professionally cleaned. Wonderful stuff!
02/02/2020
Shirley K.
United States
Carpet shampoo
It really works!!!! Just wish it gave you a solution mixture.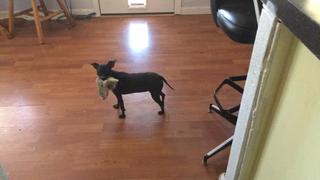 Hi Shirley, So happy you love the product! The mixture and ratio depends on your carpet machine (since there are so many different kinds, it is hard to be specific), so if you have any questions, feel free to reach out to us, we are always here to help! Thank you, Elyse
01/20/2020
Rose A.
United States
Never recived
Label was created but never received!
Hi Rose, I'm so sorry you didn't receive the product! I will get a replacement out to you asap. Will get you tracking once I have that. Thank you, Elyse
10/26/2019
Ashlee D.
United States
Carpet shampoo is a waste of money
purchase the expensive carpet shampoo cleaner used it at my daughter's house where they have a large dog. It didnt do anything that shampooing w our normal solution for ALOT LESS MONEY did. Spic and span in our shampooer is our normal and it does a much better job than what this Scout's Honor did. Please don't waste your money it was very disappointing. Expensive lesson learned.
Hi Ashlee, I'm so sorry to hear you were not happy with our product. We do stand behind all of our products and I would be very happy to issue you a full refund. This is not what we typically hear, so I would love to hear how you used the product to see if there is some way we can help with making the product more effective. Either way, I will get your refund issued to you and hope you have a great day. Thank you, Elyse, Skout's Honor
09/07/2019
lynda l.
United States
Best rug shampoo
Great..removed stains and odor with little sudsing carpet looks great.